About Asnath
I am a dedicated professional ready to do whatever it takes to make an impact on your life!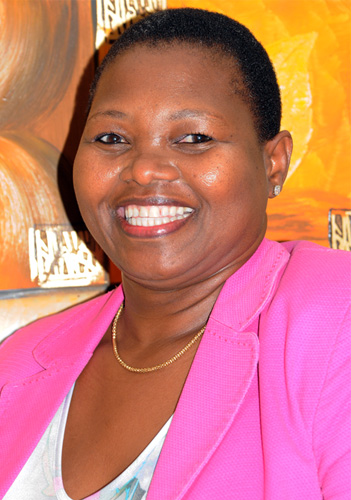 Asnath Mojapelo
Educational Psychologist
I am Asnath Mojapelo. I qualified as an Educational Psychologist after completing my Master's Degree at Wits in 2004. I am passionate with helping people especially children who are struggling academically, emotionally and psychologically, so they can regain their self-esteem and a sense of self-worth, and live again.
My qualifications as a teacher and a Remedial Therapist also stand me in good stead in the type of work I do.
School readiness assessments to 6 year old about to or starting school;
Play therapy with children ages 4 -9;
Psycho-educational assessments, including emotional and educational assessments;
Career development and counselling
Counselling for individual learners, groups
Couple counselling
Family therapy
I am also a passionate motivational speaker. I speak at various functions like weddings, women conferences, Mother's Day functions, graduation parties, church conferences, youth conferences, prison, schools etc. My talks are tailor-made to suit the function or situation.
I also do team building, facilitate strategic planning sessions, and give talks on leadership and management. I am an accredited Assessor and Facilitator (ETDP-SETA).
I have 27 years work experience in the Department of Education in various portfolios; as a college of education lecturer; lecturer at an In-Service Training Centre for Teachers. I taught English to teachers in posts, and then a one year specialisation in Remedial Education for teachers, which went on for 6 years. I moved to the Provincial Department of Education and worked in the Special Needs and Inclusion space and then in the Psychological, Guidance and Career Guidance services as Director.
I hold numerous other qualifications that add to my credibility like the Wits Business School's Management Advanced Programme (MAP) and the coursework for the Masters Programme in Development Studies (MDEV) at the Turfloop Graduate School of Leadership; Unisa's HIV/AIDS Care & Counselling Programme; Project management and many others.
I hold numerous awards and honours in my tertiary education and career space, like the Abe Bailey Scholarship awarded to one student per University in South Africa to tour the United Kingdom, for outstanding academic performance, leadership qualities and participation in sporting activities, as bequeathed by Abe Bailey. I was also awarded Miracles in Science and Technology for successfully hosting the 1998 Year of Science and Technology; as well as being nominated to attend a month's Seminar in Educational Technology in Israel in 1995.
I participated in a community outreach programme for HIV positive women in Berea, Gauteng, as well as provided Pre- and Post-test Counselling for HIV positive pregnant women at the Johannesburg General Hospital in 2003.
Older people will tell you that up to where they are in life and age, they never required services of psychologists and social workers despite numerous problems and challenges they have experienced, and they feel that children these days are spoilt and require luxurious services. These older people forget that in the past, numerous problems were either hidden, suppressed or non-existent, and that now with the advent of Democracy, learners know their rights and have freedom of speech and can communicate their challenges and struggles. Also, freedom brought about its own challenges that come as a result of being infected or affected by HIV and AIDS, marital challenges, child abuse, child-headed households and prostitution, teenage pregnancy and the sugar-daddies syndrome, termination of pregnancy, behaviour problems which result in children being in conflict with the law; children used by adults to commit crime, bullying and being bullied, substance use and abuse, learning problems and esteem issues, stress, depression and anxiety, mental health problems, poverty and many others.
Basic Purpose
We aim to provision a viable, outstanding and innovative educational psychology service to children, adolescents, youth and couples, so as to ensure appropriate placements, adequate mental health and confidence-building, guided by changing times.
As psychologists, we play a role in educating the public about the need for counselling, especially for Africans, as indeed, this is a service that our people (the Africans), are not necessarily used to. Most men culturally suppress their emotionally problems, saying 'a man is a sheep, when troubled they should cry inwardly' otherwise they will be called 'sissy'.
Enriching people's lives through the experience of an individualised, high quality engagement with counselling support, psycho-educational (psychometric) assessments; career development; motivation and esteem building, being time-bound, innovative and flexible.
To become the leading educational psychology service by providing an outstanding innovative support service to children, youths and adolescents, which will take care of their emotional, psychological, mental health, self-esteem, study skills, career development, school readiness assessment and motivation, and which will be flexible and adapt to the changing needs of clients and the environment.
Respect
Love
Care
Justice
Integrity
Praise and Encouragement
Hope
Humility and Selflessness.